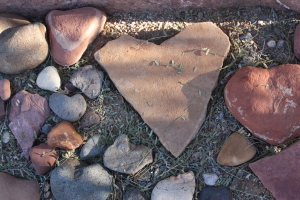 This week I attended Wisdom 2.0 Business, a conference dedicated to exploring the application of wisdom traditions to business settings (mostly meditation, although some talk of the wisdom of the heart and the body in addition to the mind).
Just in case you think that sounds seriously woo-woo, speakers included the CEO of Aetna (a yogi and meditator who also rides a Harley), Eileen Fisher (whose privately-held clothing company has amazingly generous wellness benefits and gave employees the equivalent of 11 weeks of salary in profit-sharing last year) and BlackRock Investment (1300 employees worldwide participating in a meditation program started last year – 12% of the company). Corporate America has definitely gotten a little more edgy since I left 10 years ago.
The lead-off speaker was Adam Grant, whose research at the Wharton School of Business is about three ways that people relate to others in business:
Givers are willing to help other people and potentially put others' needs ahead of their own.
Takers see life as a zero-sum game — they want to get as much as they can from other people, while giving as little as possible.
Matchers are "keeping score" in their relationships – they will give to others at the same level as others give to them.
Grant studied these three tendencies across different industries, asking the question "Which strategy leads to a more productive/successful individual?"
The answers were a little surprising.
Givers were overrepresented in the bottom 25% of performers, and they were also overrepresented in the top 25% of performers.
Why is that?
Some Givers are so willing to help others that they don't have time to attend to their own work, or they make choices that act against their own financial interests. They might care so much about their customers that they are unwilling to sell them products in their company's line that they don't believe are high-quality, as one salesperson told Grant. These are the folks who end up in the bottom 25%.
Other Givers are able to strike more of a balance – they give generously, but in ways that don't drain energy for their own work. For example, successful entrepreneur Adam Rifken made a promise to himself to make 3 e-mail introductions a day connecting other people – and he's been doing it for the last 12 years. These folks end up in the top 25% of performers.
Many of my clients are Givers – in their orientation to the big picture, they think beyond themselves, and sometimes struggle with balancing their generosity to others with focusing on their own work.
In the comments below, I'd love to hear about your experience with Givers, Takers, and Matchers. What examples can you share about what works for you?