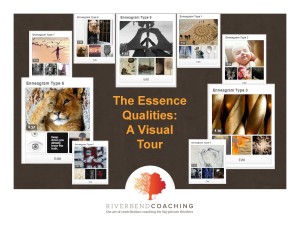 Since I founded Riverbend Coaching in 2004, my belief has been that the self is the foundation for the business. The strengths that you embody will drive the trajectory of your business. The perceived limitations or blocks that you embody will work against your declared goals.
This is true no matter what kind of work you do, but it's especially true if you run your own business. Running your own business is a crash course in the importance of attending to who you are being, and how your being is, or is not, creating what you want to bring into the world.
The good news is: you can learn to embody your strengths even more fully. You can also learn to recognize and relax out of limiting stories and habits, so that you can step into leading your business from a place of clarity, authenticity, and power.
How, you say? I'm so glad you asked.
I had the privilege last week of launching a new webinar that focuses on helping people to connect to who they are at their core, using the wisdom of the Enneagram. This special way of learning uses powerful visuals to help you more fully experience and recognize the qualities that emerge when you are at your best.
I was particularly inspired and touched by a woman who wrote to thank me after the session and said "I am 82 and only recently have opened to the Enneagram as a tool for growth and living more happily, in spite of learning countless other tools over the years."
What that told me was that no matter where you are or what you've been through, the Enneagram just might be the tool that you've been looking for all your life.
Because of the positive response to the webinar, I'm offering an encore presentation of this material on Tuesday, July 14 from 12-1 pm ET. For the price of a couple of movie tickets or a drop-in yoga class, you can get a new perspective that might change the way you see yourself forever. Who knows what that might create in the world?!
You can find all the registration details here. The webinar will be recorded, with full audio and visuals, so even if you can't make that date or time, consider signing up and watching it at your leisure.
The Enneagram has been an essential part of my life for the last 12 years. It has helped me and my clients in countless ways. I would love to share the power and the beauty of its insights with you!
p.s. And there's more!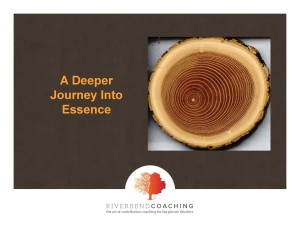 If you're excited about the possibility of learning to see yourself as you are, I also want to let you know that I'm offering a three-session webinar series to help you deepen your ability to apply the insights of the Enneagram.
This webinar will be limited to 20 people to allow for more discussion and more ways to access the power of your essential self. Sign up here before July 4 to get the Early Bird price of $49 (going up to $65 after July 4 and $99 in the fall)