A Four-Day Journey with Breath, Community, and the Elements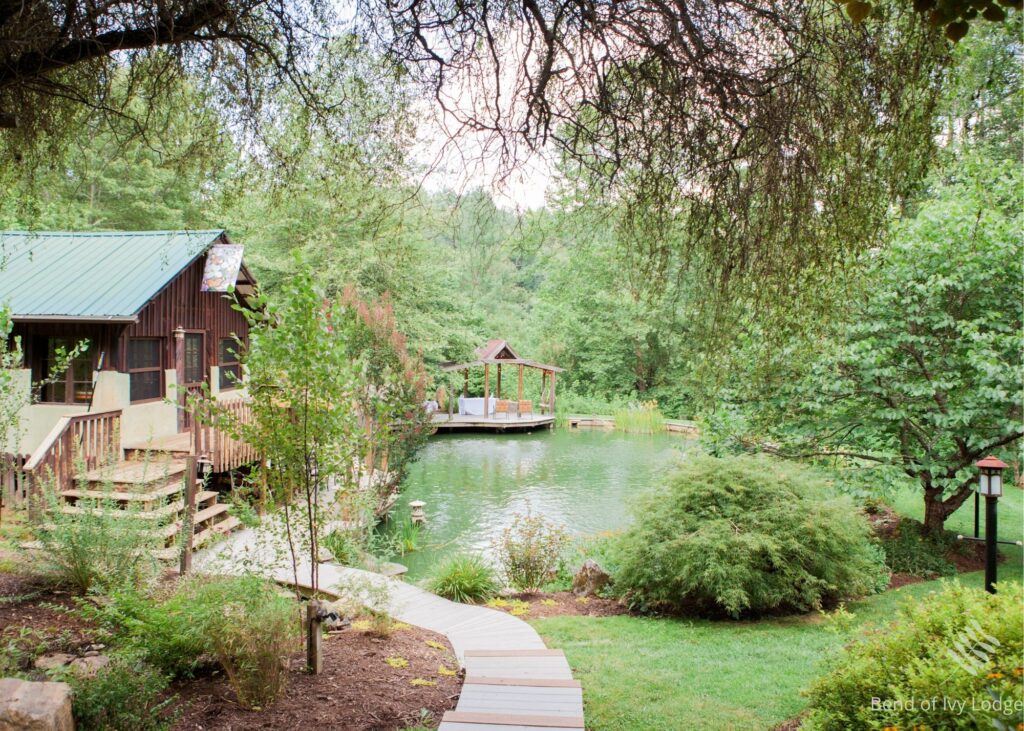 "The Alive In Your Medicine retreat was an extraordinary experience…No matter where you are on your journey Julie's caring heart, skilled use of knowledge, breath practice, ritual, and creative arts will support you in finding your medicine." – Kim de Beus
You are medicine, breath is medicine.
Everything and everyone is medicine for something, and your medicine is so needed at this critical time on our planet. Since the day you took your first breath, its animating force has been coursing through you, ready to catalyze a richer expression of all the possibilities that you are.
During this retreat, each of us will deepen our connection with life force, supported by the elements of earth, water, fire, and air.
You'll have the opportunity to ride the wave of breath, to feel the spark of fire arise in you, to flow with the land, the water, and your senses, and to tap into your innate creativity and intuitive knowing. We'll have time together to explore what can only be done in community, and free time in the afternoon to integrate or relax as you wish.
You will leave with a deeper felt sense of who you are and what truly brings you alive.
---
Registration and Application for the Retreat
Alive in Your Medicine is coming to the West Coast of the U.S. in 2024, and possibly to Europe and Australia! If this retreat interests you, please join the mailing list by entering your name and email below, then click "Subscribe." That way you'll be the first to know when a new registration period opens.
All-inclusive retreat fee covers:
Workshop tuition
Four nights lodging
Four days of healthy, organic food (vegetarian, vegan, and gluten/dairy-free options available)
Cost per person will be posted when details are finalized.
Payment plans are available; write me to discuss.
Cancellation policy: If you experience a genuine emergency before the retreat or are ill (with COVID or something else that prevents your participation), I am happy to give you a credit for the tuition portion of the fee toward any other work with me. Lodging and food fees are nonrefundable. You may wish to consider travel insurance (at approximately $50-100) as a precaution.
---
Schedule
Check-in
You can check in to your room starting at 5 pm.
The retreat begins with dinner at 6 pm.
Check-out
The retreat ends with lunch served from 12-1 pm.
Room check-out is no later than 1 pm.
Please plan your departure so that you are able to stay through 12 pm on Monday as we will spend the morning integrating your experience.
---
About the Retreat Center
Info about the retreat center will be posted when details are finalized. In the meantime, you can get a feel for the kind of location that supports this work by checking out the past retreat center, Bend of Ivy.
Built on the grounds of a former farm, it includes Zen gardens, ponds, a labyrinth, beautiful views, hiking trails, and friendly goats. You can learn more about the property here.
---
What is Integrative Breathwork?
Integrative Breathwork is a dynamic and healing practice that facilitates your ability to fully participate in life. Because the breath attunes to precisely what is needed for you during this practice, it can be beneficial for many types of inquiries, including:
Opening to creativity, love, and beauty
Connecting more deeply to inner guidance, purpose, and power
Expanding your capacity to meet and trust whatever is showing up for you, including holding reverent space for fear, anxiety, anger, and grief
COVID Policy and Mutual Care
Because breathwork puts me and you into close contact with each other, we will be practicing mutual care before and during the workshop to protect the health of all, especially those who are or live with people in high-risk categories. As a result of this policy, no one who attended the last retreat had to miss attending the retreat, and everyone stayed healthy during the retreat. Please read the retreat COVID Policy here.
I feel seen and held tenderly by Julie always. I recall my first meeting with her and that tenderness and depth in her eyes – to her soul — this remains with me and I feel that connection each time we meet. I trust her implicitly.

– Phil Shovlin