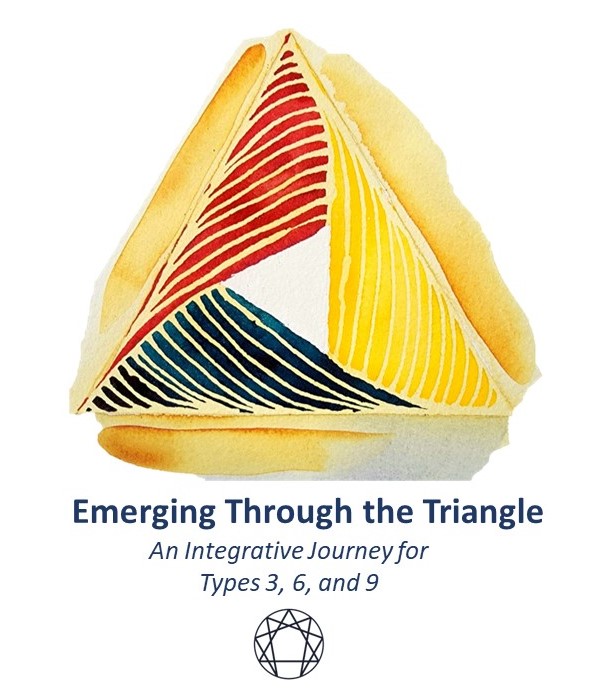 A New Nine-Week Online Enneagram Intensive
March 23-May 23, 2024
Two sessions per week via Zoom: Thursdays (theory) and Saturdays (practice) from 11 am – 12:15 pm ET
All sessions recorded for unlimited review and self-pacing as desired
Unique combinations of integration practices that include inquiry, breath, body, and the creative arts
Includes a community learning platform for small and large group interaction to support your emergence
Optional add-on: One-hour coaching session with Julie to personalize your learning
Registration opens in January
What if you could widen your ability to be with more of who you are, stop using your energy to defend against yourself, and land in a fuller expression of your unique life force?
In this new program for anyone whose primary identity is on the triangle of the Enneagram (Types 3, 6, and 9), you'll learn how to recognize and integrate aspects of yourself from all three points rather than just endlessly circling around the fixated qualities of each type.
You'll discover how to be alive in the body that you've been given as your home in this world, to let the light of your heart authentically shine through you, and to be awake and supported, confident and ready to meet life as it is.
More information to come soon! To be the first to know when registration for this program opens, join the mailing list by entering your name and email below, then click "Subscribe."
---
Learn more about a key distinction of this program here:
---
About The Primary Types (3, 6, and 9)
People whose dominant point is at 3, 6, or 9 carry the core wounds and gifts of the collective in addition to their personal gifts and challenges. As such, their initial development can be slower as they work to metabolize the weight of the collective shell.
This challenge also comes with a gift and the potential for meaningful influence, because the awakening of these types can have a profound effect on the awakening of the collective. They are truly powerful participants in the shaping of reality.
---
What You Can Expect
In this program, we will be calling upon and synthesizing a variety of Enneagram wisdom teachings, including those from Riso/Hudson, Almaas, and Maitri, and exploring with visual and experiential approaches from somatics, the arts, nature, and breath. In this way, we will weave a full body-heart-mind-spirit approach to emergence that honors and moves beyond conceptual understanding of the Enneagram.
"Julie Harris is an extraordinary teacher. She is wise, approachable, and adroit at catering to all learning styles (visual, auditory, and kinaesthetic) so that everyone hears her in their own "language".

While most teaching is left-brained, Julie engages both brain hemispheres. She is pedagogically "multilingual". When explaining abstract / esoteric concepts, she speaks the language of nature, symbol, metaphor, and poetry.The result is delightful. The body senses the concept in a felt way; the head grasps the idea; and the heart feels fed. Julie teaches in a way that makes difficult concepts digestible and easy to assimilate. It is the gift of a true teacher."

Cori Skye Sanders, Type 9
Program Curriculum
Overview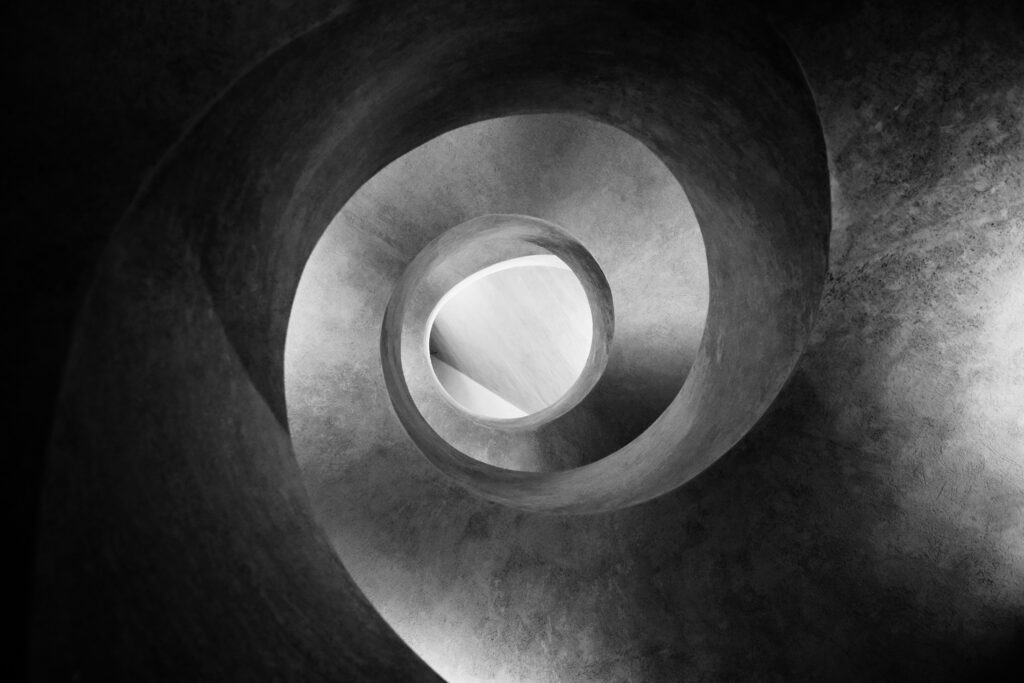 The curriculum for this program is designed to evoke the spiraling nature of inner work.
As we bring our consciousness to a particular aspect of our experience, we begin to see it more clearly, discerning what is essential within us and what arises from habitual patterning. The next time we encounter that aspect, we engage at a deeper level.
The Rhythm of the Work: We will start each week on Saturdays with an experiential dive into the theme. On the following Thursday, I will provide a theoretical understanding to help you to cognitively integrate your experience. There will be a short bit of time for Q+A or live coaching during each session, and more discussion possible in the online group. Weeks Five and Nine will be a deeper integration through all three centers.
Week One: Opening to The Transmission of the Triangle Saturday, March 23 and Thursday, March 28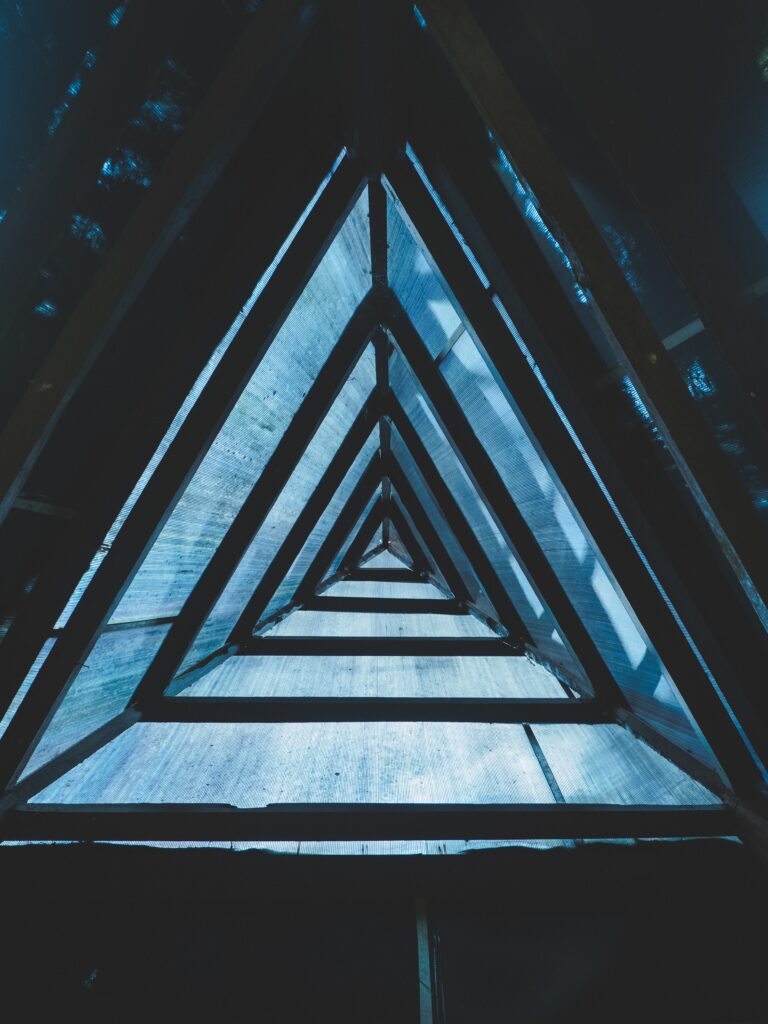 This first week will ground you in the dynamics of the Triangle and the process of inner work. You'll learn:
The key Enneagram distinctions that are fundamental to this exploration
How to assess your current relationship with each of the three points of the triangle
How to work toward inner Freedom through the spiraling nature of the developmental process
How to support and resource yourself through all three centers during this program
Week Two: Being in the Belly Saturday, March 30 + Thursday, April 4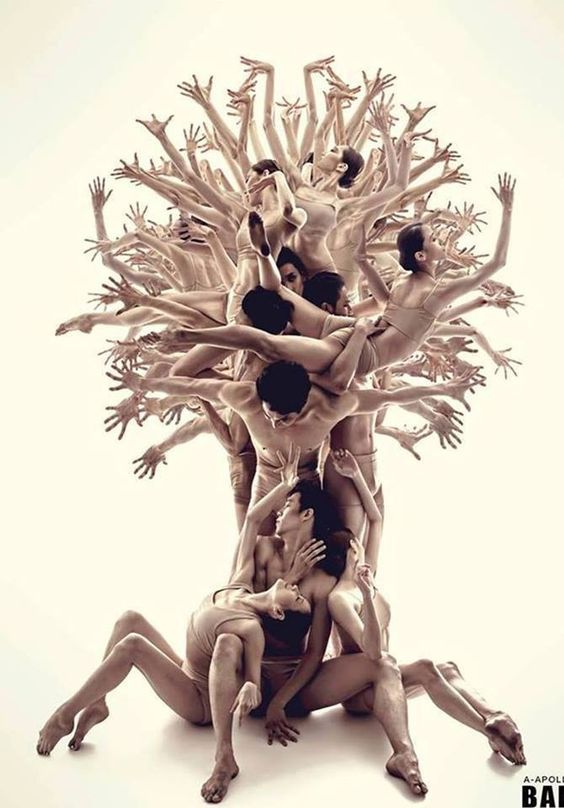 Most people have not fully experienced what it's like to be seated in the body, even if they are athletic or have engaged in yoga or mindfulness practice. When we land in this deep belly contact, we have a real foundation from which to meet the world.
Our exploration this week includes different ways of contacting the intelligence of the belly, and sensing how the Nine in us experiences life from either a contracted or essential state.
Week Three: Radiant Heart Saturday, April 6 and Thursday, April 11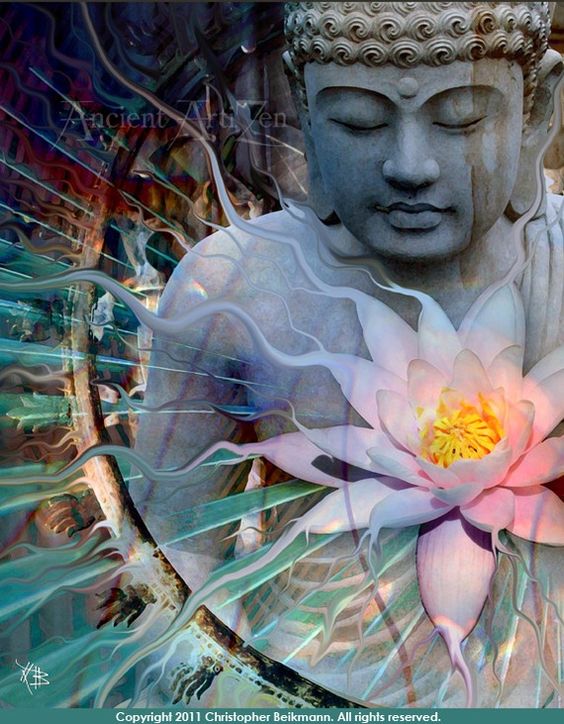 The patterning of Three, Six, and Nine is so skilled at intuiting what others value that the authentic wishes of the heart become obscured. Taking the risk to fully plumb the depths of my own heart's desire allows me to discover what truly matters to me, not just what seems doable, practical, accepted, applauded, or safe.
We will begin the process of creating a relationship with a fuller capacity of our own hearts through listening, tender attention, and deep rest. We will feel how the Three lives in us in either a contracted or essential state.
Week Four: The Guidance of Imaginal Mind Saturday, April 13 and Thursday, April 18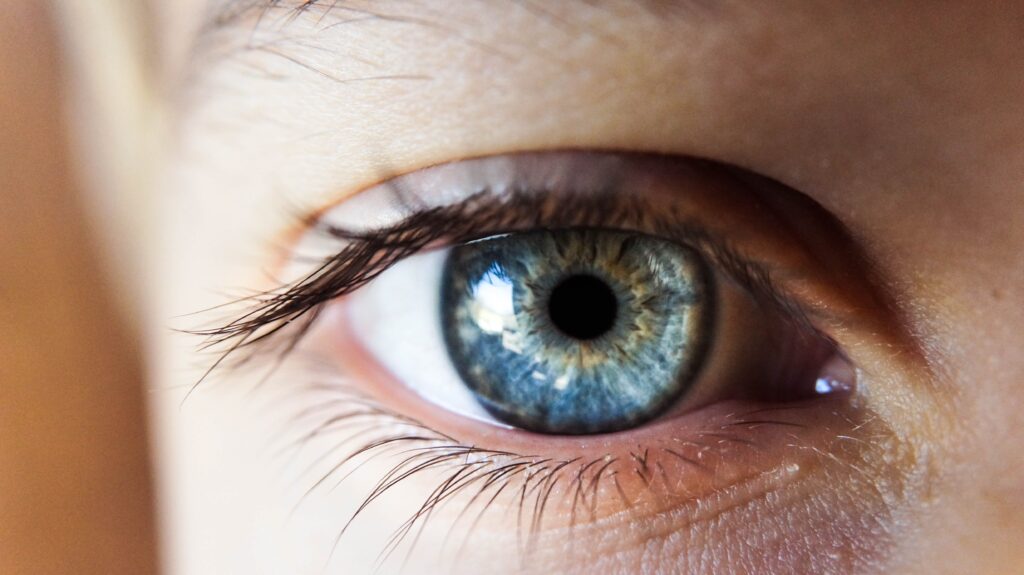 The Six-fixated mind gets caught in trying to "figure out" what will help it feel safe and certain about moving through the world amidst an overwhelming set of inputs and choices. Attention gets magnetized to finding a person or system who is a reliable source of information, rather than tuning in to the resonance of Inner Guidance — a direct knowing of what rings true.
The awake mind knows that Guidance is available in every moment, if it allows itself to relax into the self-organizing nature of consciousness. We will explore how to lean into the freshness and creative potential of this moment and the myriad of ways that Guidance wishes to speak through us. We will discover how the Six in us approaches life from a contracted or essential state.
Week Five: First Integration Saturday, April 20 + Thursday, April 25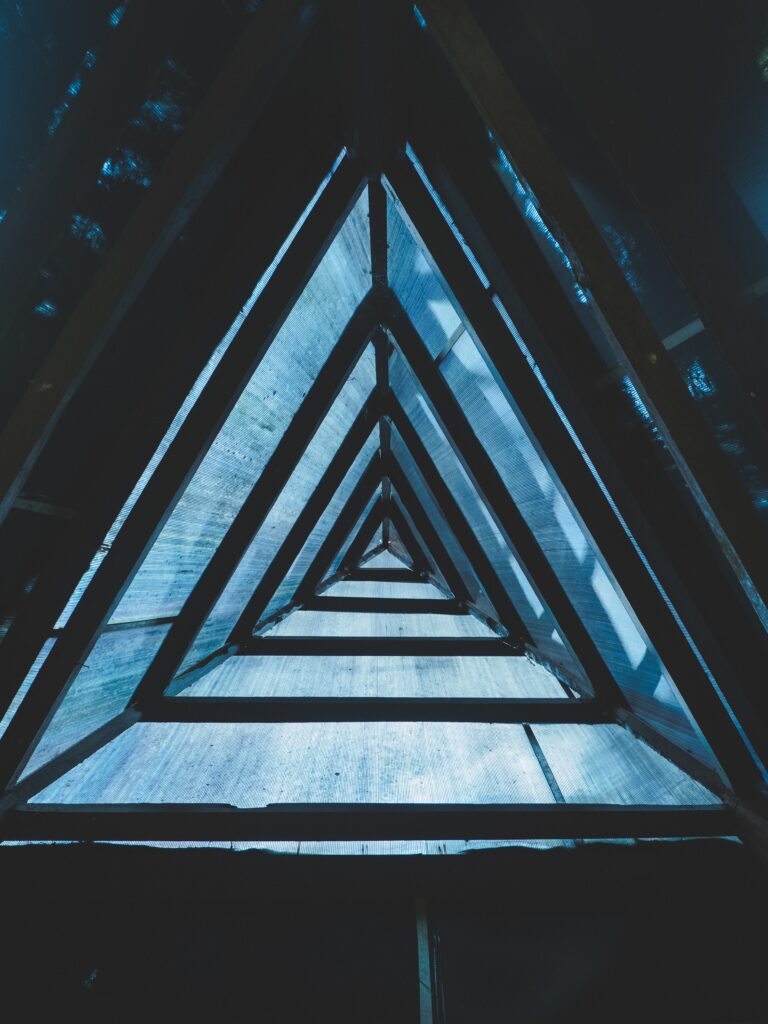 In this first integration session, we'll see what begins to emerge when we consciously presence what we've experienced through the three centers.
We'll also deepen into the Law of Three, a key aspect of the Triangle that governs how new forms are manifested in the world.
Week Six: Deeper Into the Body Saturday, April 27 + Thursday, May 2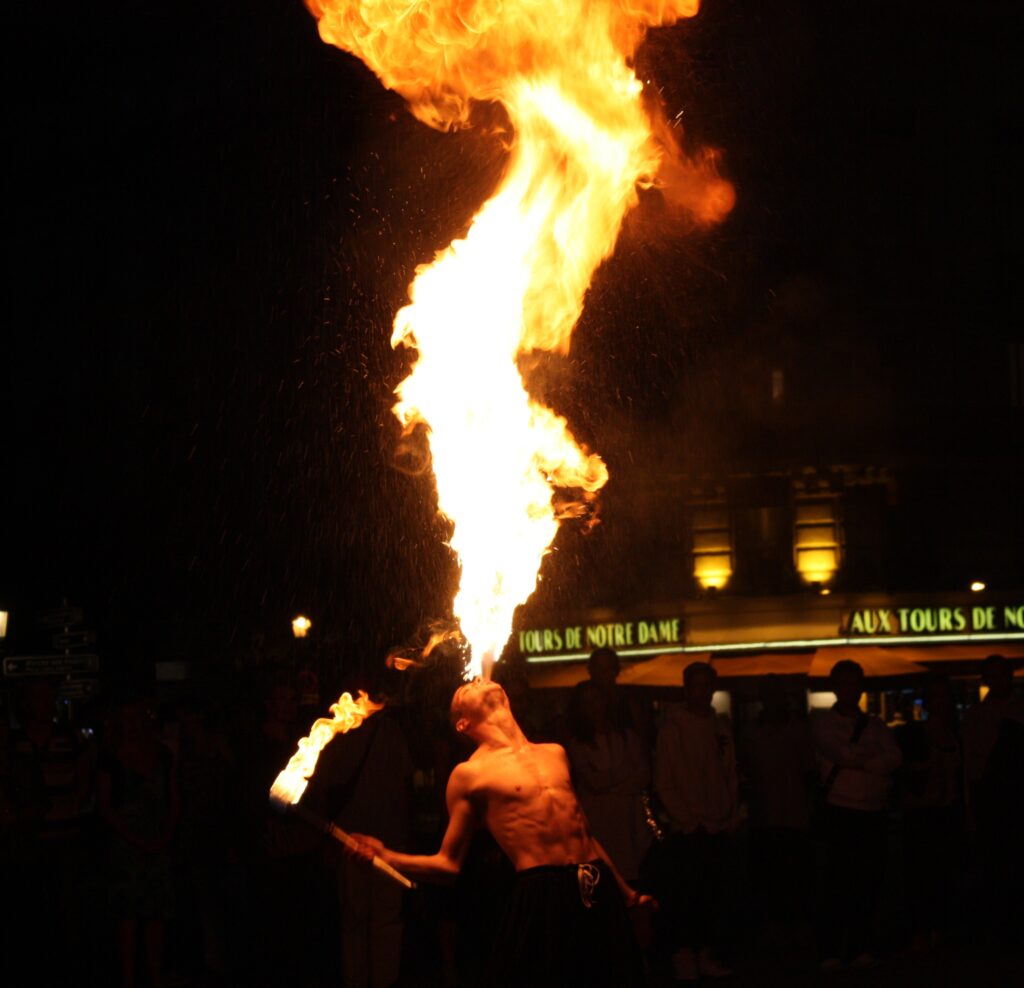 The Nine in us generally represses our anger until it impulsively explodes and is discharged. When caught in this pattern, Nines are out of contact with their essential capacity to stay engaged with whatever life presents.
What if consciously experiencing anger — not repressing or catharting — gives us the fuel to stay on the pulse of what is central to us? Anger is one path into the deep well of physical energy that animates us, and helps us to sense how we can set meaningful intentions and boundaries on behalf of what matters.
Week Seven: Deeper Into the Heart Saturday, May 4 + Thursday, May 9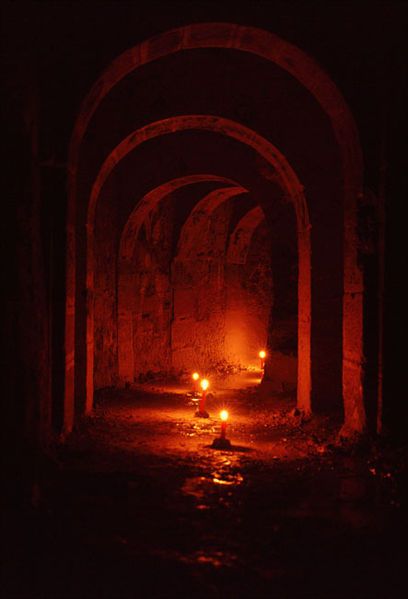 This week, we'll step into the heart portal of grief, an essential and powerful human emotion that is best tended to in community. The Three in us often saves her experience of these deepest emotions for when she is alone.
When we welcome grief together, it warms us and has space to move. We learn that it's not just "my" grief, but "our" grief — the grief of being human. Being authentically human together dissolves our false images and brings us into deep relatedness with ourselves and others. Grief is inextricably tied to our feelings of love, and so the sacred work of grief is also the work of honoring the preciousness of life.
Week Eight: Deeper Into the Mind Saturday, May 11 + Thursday, May 16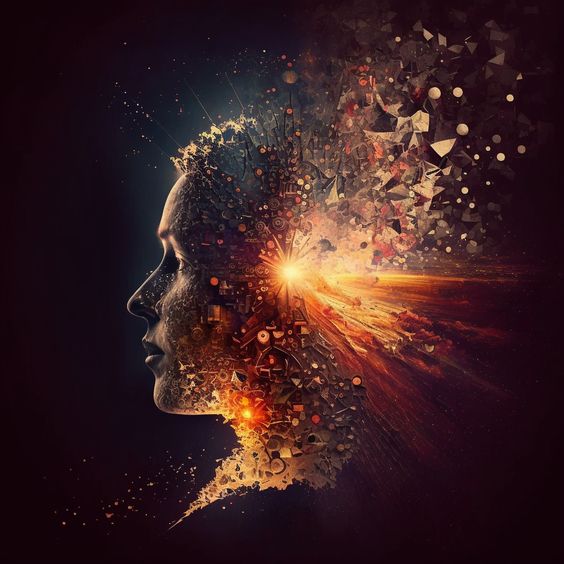 Driving the Six pattern in us is not just fear itself, but the fear of being afraid. This fear of fear keeps us paralyzed, small, hypervigilant, reactive, and doubting our capacity to meet life as it is.
What happens when we let ourselves settle and see what's inside our habitual pattern of fear? Learning to be more graceful with our experience of fear and anxiety creates the space and stillness for something new to arise.
Week Nine: Second Integration Saturday, May 18 + Thursday, May 23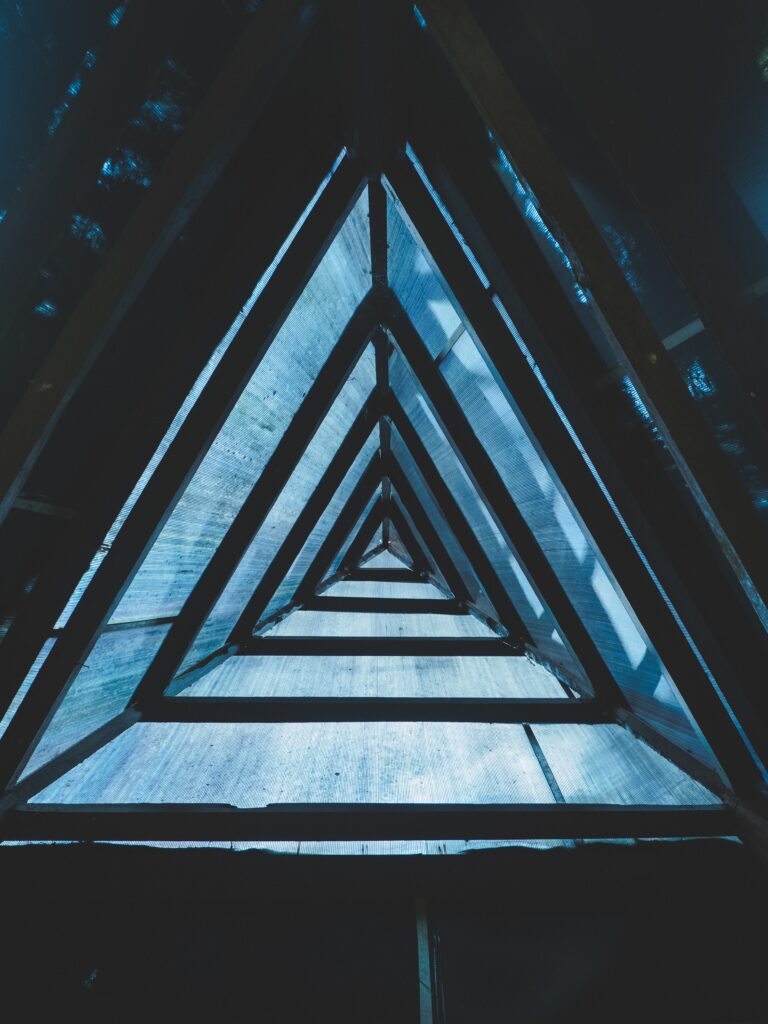 In this final integration, we'll explore how the view has changed from where we started.
This live experience of the spiraling journey will give us a taste of how consciousness emerges over time.
---
FAQ
Why focus on the Primary Types?
Occupying any of the triangle points comes with a big dose of flexibility and adaptability that can be a beautiful Essential expression or an overly accommodating structure that keeps you from deep contact with your personal core and true desires. Although everyone struggles to be in contact with Essence, the journey of the Primary Types is one that deserves more focus and attention. Helping people on the triangle be grounded, centered, and awake to themselves is an important way to liberate personal and collective energy.
Does my dominant point need to be Three, Six, or Nine to participate in this program?
Yes.The intention of this course is to create a field where all of these energies are together so that we can experience the full power of ourselves and support the emergence that comes through triadic energies.
I may eventually offer a version of this course that will be of interest to people of any type, but for now, triangle types, only please!
What if I'm sure that my dominant point is on the triangle but I'm not sure which one?
Come on in! Because of the rapid movement around the triangle, this is not an unusual experience. Participating in the course may help you to get more insight into your dominant point.
I can get really triggered by one or both of the other types on the triangle, or even people of my own type. I'm not sure I want to hang out with them.
It's normal to feel triggered by people who inhabit the types of your lines, and even people of your own type.
Some of what we encounter in other people is challenging precisely because that material lives within us in a way that we may not yet understand. We can learn to welcome and work with the triggering as an exploration into ourselves.
I don't see myself as a creative person, or, I don't have much experience working with the body. Is this program for me?
Yes! Being consciously human is a creative act. It has nothing to do with being the next Picasso or a professional dancer.
Part of what we're up to in this program is using a wide range of approaches so that we can bring ourselves here more fully. There is great value in leaning into different types of explorations than you normally prioritize. A little bit of experimentation with practices that are not normally in your wheelhouse can create more insight and evolution than staying in the practices that you already know.
What level of Enneagram experience do I need to have for this program?
This is an experiential, immersive program that will bring you into the logos of the triangle in a unique way and meet you wherever you are in your integration of the wisdom of the Enneagram.
If you are relatively new to this work, it's an opportunity to discover the Enneagram in a way that it is not always taught (practice + cognitive orientation). For experienced practitioners, you will find new portals that deepen your understanding of how the Enneagram lives in you. If you want to learn more about my approach to experiential learning, check out my session at the 2023 Enneagram Global Summit here.
At a minimum, you need to know enough about the Enneagram to be confident that your primary identity is on the triangle.
What's your personal and professional experience with this material?
I have been a student of the Enneagram for 20 years, learning to embody Point Six more fully. You can learn more about my Enneagram credentials here, and more about me in general here.
---
About Engaging in the Work of the Triangle: Perspectives from Types 3,6, and 9
Type 6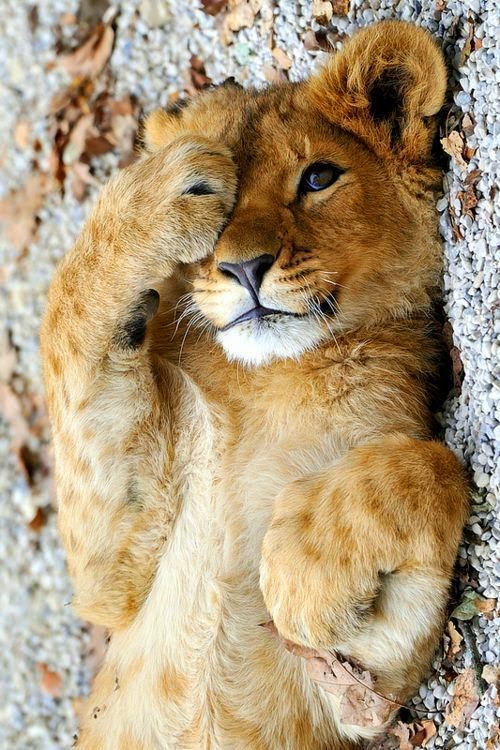 "For me, when I truly identified my fixation as a 6 with Julie's help after years of wondering, it was like a light bulb moment! How could I have doubted that? Not so rare for a 6!
Everything started to make sense! I've noticed behaviors, inclinations and mostly subtle movements of the mind. I also became much more compassionate for this part of me; this "I" that feels threatened by life itself! Shocking at times, deeply revelatory and ultimately freeing. It doesn't mean that it does not show up at times but there is overall more spaciousness in areas that were contracted and still unattended to.
The deeper exploration of the "6" fixation in small and supportive groups was truly helpful. It was a safe platform to explore, dive deeper and be curious. To witness how we each express that fixation is a rare opportunity to see how we are different and the same. With Julie's skillful support we each supported each other in that process.
I particularly appreciated the different modalities used: transmission of knowledge and wisdom (yes that appeals to the 6), and the experiential component in the form of relaxation, embodiment exercises, and breathwork. The sharing brought it all together.
Deeply transformative for me. Integrative, enlightening and supportive. Thank you Julie and my fellow explorers!
-Marie-Sylvie Roy, Ph.D.
Type 9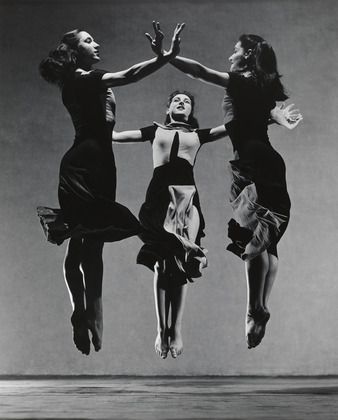 "Your skill at holding space, guiding, probing and sharing the synopsis of your perspective has been the perfect, gentle amount of direction, inquiry, and reframing to help me to see my limitations and habits as a Nine, as well as encouragement to identify my strengths as well. I must say identifying my strengths has been such a gift, as so often my experience with the Enneagram has been used to highlight my limiting strategies. Although this is helpful to some degree, everything in balance leads to our wholeness and resourcefulness.
Your guidance with the breath work to lead me to my own inner wisdom has been invaluable and I often use the technique on my own when I feel the old patterns return (retreat, please, and protect myself).
As a result of our work together, I feel more capacity to deal with what arises in life and relationships and to request the "time out" when I feel the wave of "shutting down" arising. I've even been able to address "issues" in the bud stage with humor so I don't sit and ruminate, creating a full production of an internal narrative of past experience. Ahh, there has been a tangible expansion within my being to be more present & engaged in the dance of life, with the ability to choose new steps and have fun in the process."
– MLB
Type 3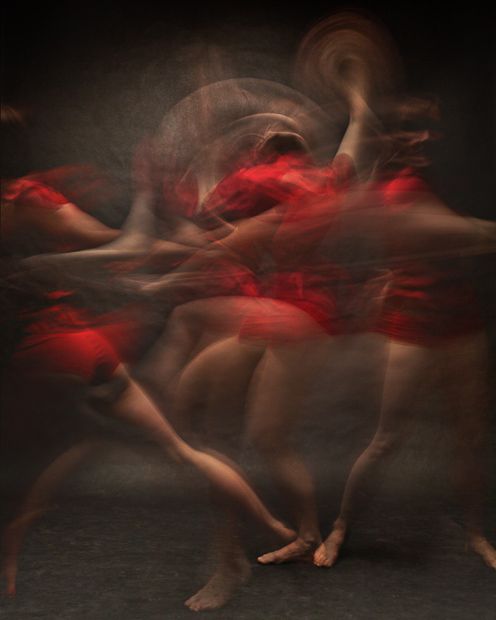 "Despite the outward appearance of success and luck in pursuit of my goals, I found it a challenge to really connect with other people. Looking back, I believe I was incapable of taking the time to be interested in the pursuits of others unless they also benefited me. Everything almost needed to have an angle or benefit to keep my interest. Until I had children and understood the beauty of all the different Enneagram personalities, I mistakenly valued certain Enneagram types and limited interactions with others. I was on autopilot until my life's journey rattled my foundation when my mother died when I was eight months pregnant, and I unexpectedly decided not to return to a job I loved after my maternity leave.
Learning about my dominant type was difficult and became harder the more I learned. Initially, Type Three sounded so shallow and awful. It was the opposite of the image that I had crafted for myself. I realized that I changed myself or allowed only parts of myself to be revealed to certain people to make them feel comfortable with me and like me. With more inner work, I felt empty and a bit lost as I realized that I truly did not know what brought me joy or what I really wanted in life. It was truly surprising to me that the person I believed myself to be — extremely driven, hardworking, and successful — did not really know what she was passionate about.
Breathwork with Julie has been a gift in so many unexpected ways. Julie's wisdom, guidance, and insights have revealed patterns, childhood hurts, and behaviors that did not serve me well. Learning to inhabit my body more fully, I have come to appreciate simple things such as nurturing and nourishing my physical body — not from an appearance standpoint, but because it is a gift that brings me more in line with my desired spirituality. The intertwined gifts of the Enneagram teachings and breathwork have provided me with the clarity to recognize what I want to pursue and the deep knowing that I can pursue endeavors even if they are not widely accepted or valued by many people. This would not have been possible had I remained controlled by my Type Three personality patterns."
– Jennifer Peterson