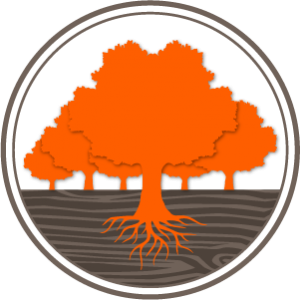 Whether I'm coaching, teaching, or facilitating breathwork, my aim is to create the space in which you can experience the fullness of yourself and become skillful at integrating and expressing who you are.
Coaching + Teaching

Regarding Julie's coaching, I hardly know where to start. Her process skills are impeccable; she can hold space, (and silence, when need be), she engages in deep listening and can be with you wherever your journey takes you, she asks thoughtful and provocative questions and I've never felt judged at any point in time. She doesn't take on any more than is hers to own. She is a beautiful guide who helps hold a stringline toward your purpose. At no time, have a perceived another agenda than my growth.

What matters most to me though is the way Julie is the living embodiment of her work. And my, she has done her time with dedication. She draws from a deep well of rich experience. She is host to a broad range of great teachings but never says more than is necessary. She is a clean and clear vessel.

Oh, and she is human which makes for an ease of connection. A natural woman who has two feet comfortably planted on the ground, a ready smile, an ability to see the funny side of life and an open, warm, and loving presence.

Of course, I recommend Julie, she is the real thing.

Sandy Bennetts Key Performance Consulting

Working with Julie has been an incredible learning process for me. To be quite honest, when I started, what I really wanted was to learn what coaching was all about. I had heard so much and met coaches and ran my team through coaching but never had experienced it firsthand. My engagement so far has exceeded my expectations overall, and especially in terms of depth. It's not about being a better boss or improving communication or empathy skills, but about understanding myself down to my source code."
– Randy KisslingCEO, Aura Interactiva

---

Julie Harris is an extraordinary teacher. She is wise, approachable, and adroit at catering to all learning styles (visual, auditory, and kinaesthetic) so that everyone hears her in their own "language".

While most teaching is left-brained, Julie engages both brain hemispheres. She is pedagogically "multilingual". When explaining abstract / esoteric concepts, she speaks the language of nature, symbol, metaphor, and poetry. The result is delightful. The body senses the concept in a felt way; the head grasps the idea; and the heart feels fed. Julie teaches in a way that makes difficult concepts digestible and easy to assimilate. It is the gift of a true teacher.

As a coach, Julie holds space calmly and beautifully for people so that they feel seen and heard. Her perceptive questions provoke insights. She always brings her full presence, kindness, intelligence, and compassion to every session that it is a joy to be in one of her classes. I always leave feeling enriched, nourished, hopeful, and clear.
~ Cori L. Sanders

---

I was first introduced to Julie Harris years ago through online Global Summits and Enneagram course offerings, and have been privileged to be a student in her integration sessions of the current Enneagram Program. Julie has a unique way of explaining and demonstrating difficult concepts and knowings. I appreciate her stillness, yet enthusiastic, visual and embodied approach to both teaching and living with the Enneagram. There is a compassionate yet laser-beam directness and astuteness about Julie that I find compelling and refreshing. She seems to embody the both/and of non-duality.

It is for these reasons that I sought out one-on-one mentoring sessions with Julie. Full disclosure here, part of my initial motivation was focused on how I can improve in presenting the Enneagram and helping others. Julie, in her skilled and compassionate way, kept our first sessions on my inner work and exploration, which is exactly what I need!

So far along this journey with Julie, I have uncovered parts of self that I have kept at bay, and have learned ways to embody this work, to actually inhabit the learnings. For example, using centering practices live during session, noticing colors and felt-sense of experiences, and then using creative arts/expression as part of my home practices to be explored and integrated in later sessions with Julie. I have discovered and rediscovered egoic patterns and unconscious motivations that often keep me stuck and/or impact my relationships and ability to self-care.

Jackie Ré, MACC, LCADC, CCTP, Alina Lodge & Haley House

Julie was an indispensable guide on my journey from corporate executive to home-based entrepreneur, bringing a unique set of skills and approaches that has helped me to step into an exciting and fulfilling professional purpose that integrates with my new life. Although I was initially concerned about the investment in coaching, the payoff has been a great acceleration in my ability to take practical steps to move my ideas forward. Within five months of beginning to work with Julie, I was able to bring in as much revenue in one quarter as I had expected to make all year.

Among Julie's strengths are her business acumen, her ability to clarify and distill complex ideas, and her own experience moving from a successful corporate career to running her own business. Julie was also extremely flexible and we were able to redesign the nature of our engagement based on what served me best at a particular point. I recommend Julie to anyone who is looking for a thought partner to help them successfully articulate, organize, and communicate the ideas that form the foundation of their business."
– Ellen BrettFounder, Brett Innovation LLC

---

From my first meeting with Julie, I felt that she understood me, my current job situation, and my career goals so quickly that her advice, homework, and reading suggestions were spot on. Within two months, I had the leadership position that I was aiming for, and Julie supported me in transitioning and acclimating to my new work environment. Julie's coaching was tremendously helpful at this time, as I could throw all my thoughts at her and she was able to decipher them and guide me to be successful in my new job.

I think that Julie truly understands each individual that she works with, and provides excellent, non-judgmental coaching. If you are honest with yourself about your goals as well as areas in which you know you need improvement, Julie can provide you with the tools to support your growth. For example, I've increased my self-confidence during stressful circumstances in the office by remembering to stay physically grounded.

I continue to do a yearly coaching refresher so that I can bounce my challenges and opportunities off Julie and keep growing my leadership ability. I've recommended Julie several times to both family and friends in my field, and recommend her to anyone who wants to be happy with his or her career choices."
– Helaina BuzzeoExecutive Producer, Jane Smith Agency

---

When I met Julie, I thought of myself as a failure in leading my business, and felt so overwhelmed that I could not get out of my own way to move forward. Working with Julie gave me the tools to reclaim and evolve my vision, which enabled me to make changes that had seemed nearly impossible a year earlier. Julie is a phenomenal listener. She had a powerful ability to process what I said, and to ask me the questions that gave me the power to change. I am blessed to have had the opportunity to work with Julie Harris and Riverbend Coaching."
–Diana PolackFounder, ArtWare for Good

---

After ten years in the same job, I decided that I wanted to pursue my creative endeavors full-time. The tricky part was I didn't see any way to begin this process; being over 45 and changing fields seemed like insurmountable obstacles. I had ideas but felt powerless to implement them.

A dear friend suggested I contact Julie. She had worked with Julie in the pharmaceutical industry and had seen her progress from high-powered executive to successful coach. She knew that Julie would be the right fit for me and she was absolutely correct.

Having never worked with a coach before, I was shy and probably a bit defensive at first. With Julie's guidance and instruction, I have been able to break old habits and conquer fears of failure. This has led me to create new ways of working that are driving me forward to achieve my goal of developing a new career in travel blogging.

Julie is kind, patient and encouraging, and she also understands the drive for success. She delves headlong into the market you are pursuing and presents you with ideas that you may not have even thought about. I highly recommend Julie to anyone who has a passion that they want to pursue as a career, or needs a boost of guidance and encouragement in their given field."
– Susan SchwartzCreator & Editor Best Bits Worldwide

---

This was a life-altering process. Julie was a guide who enabled me to look at my whole life – professional, spiritual and physical – with absolute clarity. Now that I have a deeper understanding of how I can draw upon all of my knowledge, experience and intuition, I am stepping into new ways of working with my clients that are exciting and can more fully address their healthcare needs."
– Cathy StephensonDirector/Co-owner, Strong Holistics

Breathwork

It is indeed a privilege to share what I am experiencing as a most dynamic and transformative encounter with myself at each breath work session with Julie. I am a work in progress — on a journey, with many portals, but I am amazed at what I am experiencing once I go through the door:

RELEASING
Releasing old structures of holding
Exploring new sensations
Learning from my body & breath
Embracing what is arising
Accepting the emotions that flow
Staying with discomfort
Enjoying meeting myself

I feel seen and held tenderly by Julie always. I recall my first meeting with her and that tenderness and depth in her eyes – to her soul — this remains with me and I feel that connection each time we meet. I trust her implicitly.

-Phil Shovlin

---

Julie is an incredibly patient, supportive and generous breath worker. Before working with Julie, any form of breath work would make me incredibly anxious; I simply thought breath work wasn't for me. Working with Julie has proved otherwise! Throughout our time together, she guided me in holding space for my grief, anxiety, anger and joy in a way that has been truly transformative. I am forever grateful to have found her and highly recommend working with Julie as a breath worker!

– Maria

---

I stepped into breathwork to develop a conscious connection to my body's intelligence. I was stuck in a cycle of what felt like random anxiety pangs even when my rational mind knew I was safe from harm. I couldn't understand what the disconnection was between my mind and my body when I "felt" like everything was fine. I have had a lot of experience with meditation and as a mental health worker, I knew something needed to be resolved subconsciously. I had heard of Breathwork and was curious if this modality could work. Julie Harris, a gifted coach and breathwork facilitator, has supported me on my breathwork journey. I have found Breathwork to be absolutely the most immersive and efficient way for effective self-understanding and lasting transformation.

Like a breath-doula, Julie, held a radically affirming space for me as she intuitively guided me into an intentional, conscious connected breathing pattern with a calm, soothing voice, breathing with me, until she noticed that I would drop into a relaxed ground of being. Through breathwork coaching, I experienced longer, deeper breaths than I ever knew I had capacity for; I experienced activation of joy and wellbeing which I had been disconnected from for many years. It was in this place of the breath that "the work" was done…the place where I could develop a relationship with my life force, safely access my subconscious domain naturally, without hypnosis, grounded and supported in my body through my breath. Julie helped me build capacity to meet and welcome my fractured parts until I could invite "all of me" to the table to be seen, heard, loved, and listened to, rather than rejected and criticized. Breathwork is giving me the practice to recognize that I am supported by my breath. Since practicing Breathwork regularly, I feel much more grounded and present. People close to me have noticed a lot of changes in my interactions and I have a greater capacity to be with others with love and compassion.

-Kristine Webb

---

I approached Julie at a time of deep depression and anxiety. Based on our first conversation, I sensed that Julie might be someone who could provide deep insight and help during a difficult period. Julie was calm, non-judgmental, listened attentively, and made me feel very comfortable sharing my life experiences. I looked forward to our session as I always left them in a much less anxious state and feeling much lighter, more peaceful.

Julie gently guided me through breathing exercises that I know I can use at any time on my own to release tension, stress, and anxiety. I would highly recommend Julie's services to anyone looking to improve themselves and their lives – I feel like what I learned is something I will carry with me for life.