Julie Harris is an extraordinary teacher. She is wise, approachable, and adroit at catering to all learning styles (visual, auditory, and kinaesthetic) so that everyone hears her in their own "language".
While most teaching is left-brained, Julie engages both brain hemispheres. She is pedagogically "multilingual". When explaining abstract / esoteric concepts, she speaks the language of nature, symbol, metaphor, and poetry. The result is delightful. The body senses the concept in a felt way; the head grasps the idea; and the heart feels fed. Julie teaches in a way that makes difficult concepts digestible and easy to assimilate. It is the gift of a true teacher.
Cori L. Sanders
Coming to the West Coast in 2024: Alive in Your Medicine retreat
Current Zoom Offerings
---
Part experiential, part mentoring, part brainstorming, each of these monthly sessions will focus on growing your skill in working with the dynamics in a particular domain of the Enneagram. We'll develop our capacity to be an attuned space for the transmission of a particular point, and get creative in sharing and designing practices that will help encourage the unfolding at that point. Bring your past and current experiences, your excitement, your frustrations, and your curiosity!
This monthly series is for anyone who works with individual clients with the Enneagram, whether as a coach, therapist, spiritual director, or in some other capacity.
Sessions are on the first or second Saturday of the month from 11 am – 12:30 pm Eastern time via Zoom:
Nov 5, 2022: Type 8
Dec 3, 2022: Type 9
Jan 7, 2023: Type 1
Feb 4, 2023: Type 2
Mar 11, 2023: Type 3
Apr 1, 2023: Type 4
May 6, 2023: Type 5
Jun 10, 2023: Type 6
Jul 8, 2023: Type 7
To Register:
Click on the arrow below to choose a single session or package, then click "Buy Now."
Sessions will not be recorded to maintain the confidentiality of what is discussed.
You will receive an email from Zoom immediately after purchase that will provide you with the meeting link and other information in preparation for the session. We will be using the same Zoom link for all nine sessions, so you're on your honor to re-register and purchase additional sessions if you've used your single session or three-pack and would like to attend more.
---
The Eyptian goddess Seshat is a beautiful symbol of the process of consciously marking and aligning ourselves in space and time as we encounter various thresholds during the year.
Please join me for 2.5 hour small group breathwork sessions to dive into the depth of the moment within an attuned, communal space. These sessions include:
Time for facilitated connection, breathing, and completion with the experience
An opportunity for everyone to share and receive (limited to no more than eight participants)
A short period of individual attention for each person in a separate breakout room
If you've never breathed with a group before, welcome! Group breathwork has many benefits:
It carries you in a supportive field of energy that can expand your capacity for experiences that you might not have as easily on your own
It helps to open your body, heart, mind, soul, and spirit to a broader understanding of what it means to be human (it turns out that many of us have similar experiences, and we can discover we are not alone)
To Register:
Investment is $60 USD per session. You will receive an email from Zoom immediately after purchase that will provide you with the meeting link and other information in preparation for the session.
Please register for sessions individually. Each session is limited to eight participants. These sessions are not recorded.
Registration requirement: To participate in any of these sessions, you must have had at least one individual or group Integrative Breathwork session with me or another Inspiration Community-trained practitioner (including Jessica, of course!). If you've participated a different type of breathwork and this session is calling to you, please write to me to let me know about your experience with breathwork before registering.
---
Enneagram Workshops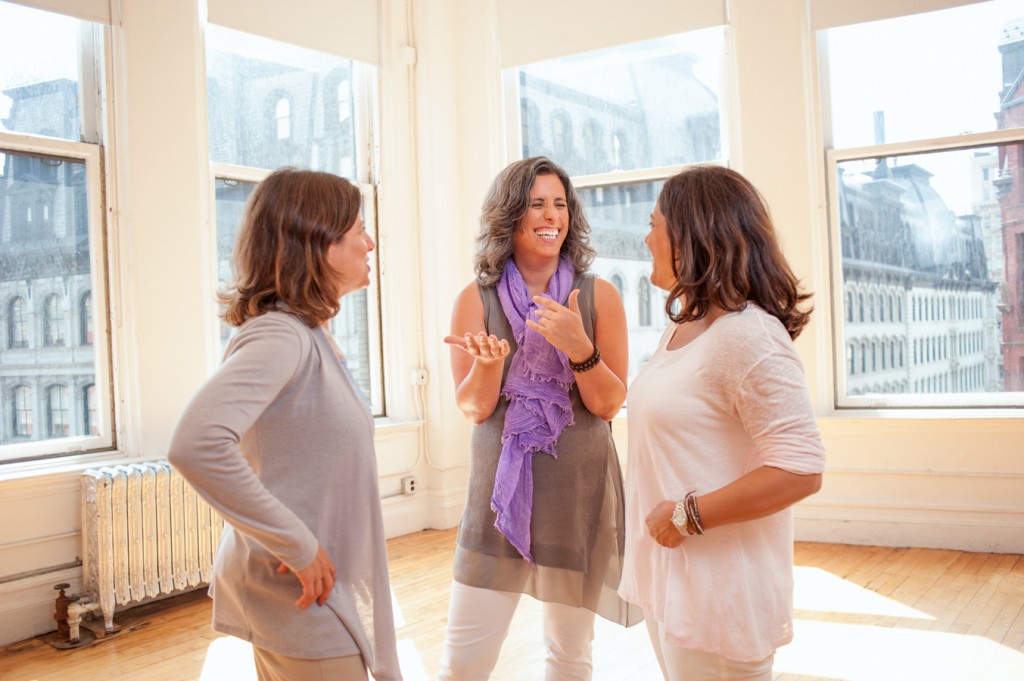 Help your group to organize for growth, agility, and collaboration
Enneagram workshops are highly interactive and visual, providing dynamic group learning and facilitating connection between team members. As a Riso-Hudson Certified Enneagram teacher and an IEA Accredited Enneagram professional, I am committed to creating the environment in which your group can learn and grow with authenticity and integrity.
I have taught the Enneagram in diverse settings, including:
At team off-sites for groups ranging from branding agencies to nonprofits to church leadership to professional sports referees
For graduate students at the University of Pennsylvania's Organizational Dynamics program
At the Global International Enneagram Association Conferences in California and in Cairo, Egypt
On The Shift Network's Enneagram Global Summit and Year-Long Enneagram Certification Program with Russ Hudson and Jessica Dibb
---
Introduction to the Enneagram
Half-day workshop (3-4 hours)
"I just wanted to say a BIG thank you for facilitating our team session! I know everyone learned so much about themselves and each other. It was such an amazing way to open our retreat and the interpersonal development was invaluable to all of us."
– Carolyn Rush, Worn Creative
Groups who engage with the Enneagram together learn to:
Appreciate and tap into the strengths and gifts of each member
Pause before engaging with others, so that they can be responsive and skillful rather than acting from habit or reactivity
Structure work to leverage different points of view and contributions
This workshop provides:
An overview of the key principles of the Enneagram as a tool for growth
An introduction to the gifts and challenges of each Enneagram type
Exercises that include individual exploration, discussion in dyads, and playful engagement with the entire group
---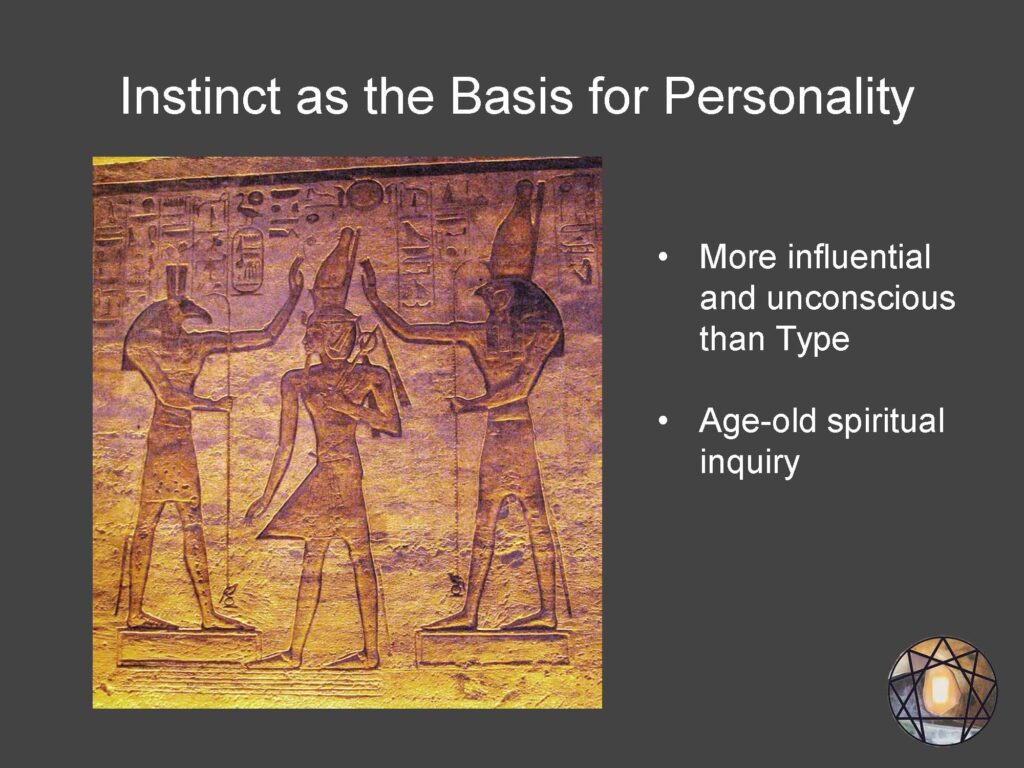 "The Introduction to the Instinctual Drives webinars
were the most exciting teaching I have encountered for years."
– Phil Shovlin
"The Road to Self was structured in a beautifully systematic way of first getting a handle on the drives themselves, and then how they operated through each type. John and Julie have fleshed out these fundamental drives in a way that has furthered my knowledge tremendously and has made complete sense in how they function in my life."
-Stephanie Foster
"John and Julie, your teaching is great. You have such an understanding and are managing to translate and transmit it in a way that is accessible and understandable. I seem to be receiving it in all three centers."

-Marie Flynn
Purchase Webinars: Introduction to the Instinctual Drives and The Road to Self
John Luckovich and I recorded two webinar series through New York Enneagram that provide an introduction and a deeper dive into Instinct and Personality type.
Introduction to the Instinctual Drives is an excellent overview, helping you to access new understandings of how your biology and psychology work together to create Personality Type. If you're new to the Instinctual Drives, start with this series.
Each 2-hour class includes visuals, video, and practices that you can work with to embody the energy of these drives. Here's what's included;
Session 1: Introduction and Self-Preservation
Authentic self-awareness and understanding begins with knowing ourselves as consciousness occupying an animal body. We have three primary Instinctual Drives that help us attend to the basic physical and emotional needs of our organism: Self-Preservation, Sexual, and Social Drives. These are powerful motivational forces behind our behaviors, feelings, and thoughts, and they comprise the foundations of our Enneagram Type.
The Self-Preservation Drive is how we support and care for our foundations and helps us to live in a way that corresponds to our values. It's the launching pad of our life force and the orienting force for making our life dynamic, balanced, and fulfilling. Fears of scarcity and harm rooted in the Personality can cloud the wisdom of this instinct.
Session 2: Sexual Drive
The Sexual Drive is our drive to pursue attraction and chemistry. This Instinct discerns enlivening and complementary energies, and it inspires us to invest in and display our life force, talents, and attractive qualities. Fears of being undesirable and sexually overlooked rooted in the Personality can co-opt the capacities of this instinct.
Session 3: Social Drive
The Social Drive is our awareness of other people and our need to create and maintain relationships. This Instinct recognizes the value of other people and motivates us to care for and participate in dynamics and concerns larger than ourselves. Fears of being ostracized and abandoned rooted in the Personality can overrun the intelligence of this Instinct.
Purchase the Series:
• All three classes for $75, watch as often as you'd like
• After you complete your Paypal purchase, you will receive an email with instructions to access the private page with all three videos.
Watch this free clip on Aliveness and Determining Your Instinctual Stack
---
The Road to Self with Presence, the Instincts, and the Enneagram deepens the insights from the Introduction to the Instinctual Drives by bringing them into contact with the logos and the Passion of each Enneagram type.
This advanced series includes nine, 1.5 hour sessions combining insights from biology, evolutionary psychology, ego psychology, somatics, the Enneagram, and the Fourth Way to bring you a fresh, multi-dimensional approach to your personal and spiritual development.
Through this exploration, you can sharpen your understanding of how each type lives in a chronic tension, confusing their attempts to meet the unresolved physical needs of their youngest days with the search for their deepest Essence and the true nature of their hearts.
When we learn to observe and sense these old patterns, we can begin to dissolve the tension of our unconscious instinctual needs, and move toward acceptance, integration, and true choice and freedom.
For each of the Nine Enneagram types, you will discover:
The fundamental autonomy conflicts that trigger the basic fears of the each instinctual drive
The interaction pattern between the dominant instinct and the Passion of each Enneagram type
How physical needs and type reactivity combine to put the body into a stress state that separates us from presence
How each type searches for "instinctual supplies" in all the wrong places
How to better observe and regulate yourself so that you can come back to presence
This series will help you step into the possibility of:
Greater resilience: An expanded capacity for self-observation, attention, and presence through the ups and downs of life
Real personal and spiritual growth: Attending to the true developmental needs of your individual organism
Compassion for self and others: Tending to the body, opening the heart
What You'll Receive:
Nine sessions (one for each type) that illuminate how instinct combines with type to create personality
In-class practices and visuals that provide multiple ways to integrate your learning
Handouts with key insights
To Purchase:
Choose a package below: Core ($250, webinars only) or Premium ($350, webinars + individual coaching session with Julie or John)
After your Paypal order is complete, you'll receive an e-mail with a link to the private participant page. Stream the videos as often as you'd like.
If you purchase the Premium package, your e-mail will include contact information for setting up your coaching session.
Watch an excerpt from The Road to Self
---