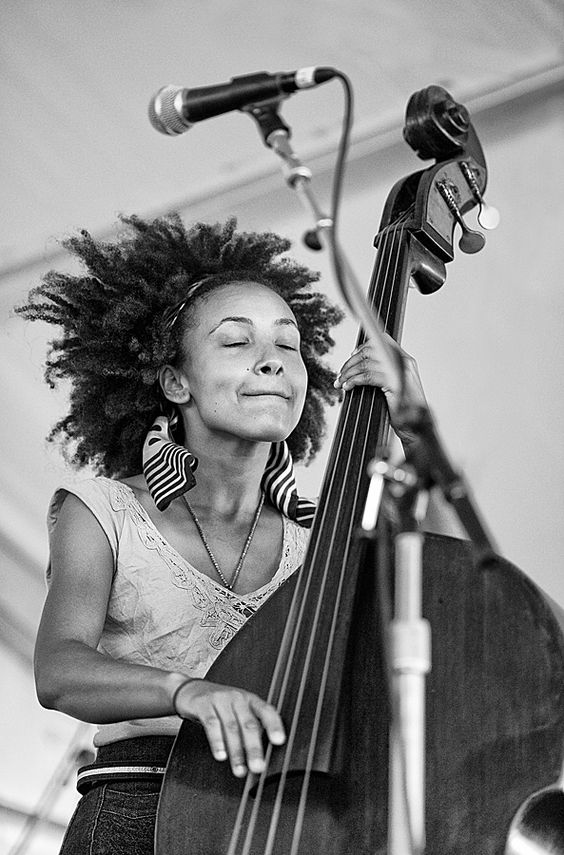 The inner lines of the Enneagram, sometimes called the Axes, connect each Enneagram type to two others. One use of these lines is to understand the movement and wholeness of your dominant type, including:
How you show up when you feel comfortable or stressed
What qualities you possess that are positive or negative shadows
How you integrate all of who you are
Another approach to the Axes is to see each line is as a tension of opposites that opens particular capacities when you are fully grounded in either end. Since we each have a relationship with the energies of all nine Enneagram points, this perspective gives you access to many different ways to move in the world, regardless of your dominant type.
I like to think of the 1-7 line as the capacity to create jazz. The healthy energy of this line results in a sustained ability to spontaneously respond to each moment of life, grounded in the rhythms of structured, intentional movement (the One point) and open to the infinite possibilities of experience (the Seven point).
Here are two fundamental principles for creating jazz that can help you inquire into the potential of this axis:
Know Your Instrument
What is the instrument that you are? What gifts and interests come with your instrument? How are you cultivating your knowledge and expression of your instrument?
The One energy moves into an active alignment with who you are. Healthy Ones feel connected to the sacredness and the goodness in themselves and the world, and they want to organize themselves toward the highest possible purpose.
As a result, Ones dedicate themselves to the practices that enable them to fully inhabit the instrument that they've been given, like committing to playing scales or sitting for daily meditation practice. Ones get that if you show up at the jam session and you don't know the instrument you are playing, the likelihood of you being able to fully participate is minimal. If you show up with your instrument freshly tuned, you have the foundational structure to create great music.
Listen
Skilled listening enables you to take in impressions of everything that's happening in and around you. You're attuned to your instrument, to the other instruments in the band, and to the environment that you're playing in. Like a Seven, you are sensitive to a wide range of stimuli and have the freedom to move quickly and joyfully across different modes of expression.
Healthy Sevens are extraordinarily versatile. They know when it's their turn to take a solo and when it's someone else's turn to take a solo (unlike Average Sevens, who may either go for a solo without regard to what else is happening, or might miss their solo because they are distracted with so many activities). Sevens will happily use everything that shows up. Someone's cell phone goes off in the middle of the performance? Play in the key of the cell phone and keep on jamming. Nothing is an interruption, everything is music. They appreciate and savor each moment fully, and then move into the next moment.
photo of Esperanza Spalding, composer, vocalist, and bassist